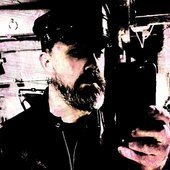 Wish You Had Foreskin? Wish You Didn't?

196 members have voted
---
Similar Content

By 1981virginia

Chapter I.
 
When my boy and I realized how hot it is getting him fucked by new cock, we were nervous about playing raw. We always went bare with each other, but wanted to start out only playing safe. We know how that goes… I knew he wanted to take another man's load and I secretly wanted to push his boundaries to do it. 
 
The first guy was a stranger I met online, a handsome squat black guy. He came over and we took turns fucking my boy, him wearing a condom, me bare. I had made sure he was NEG for everything. My boy was holding back as he took the guy's sheathed cock, as if he was nervous to show me how much he liked it. He kept his eyes clenched tight the whole time we both fucked him. The guy came in the condom deep in my boy's ass. He pulled out without spilling and cum and I bred my boy as the guy jerked his impressive cock to a second load. He shot that load on my boys ass. I took a few pics of our cum on his ass, mine leaking out of his hole and the other guys streaking across his cheeks. 
 
The next guy was an older burly stud from a hookup app. He told me that he was POZ, but undetectable and only fucked safe. I told my boy this and he gamely agreed to take the guy's cock as long as they played safe. The guy came over and we took turns plowing my boy. This guy had a really long cock so the condom only came halfway down. It looked so good when he was deep in my boy's guts with the whole condom inside my boy. It looked like they were fucking raw until he pulled out far enough to see it. I took a few pics that really looked like they were going bareback. I came first and lubed up my boy's hole for the other guy to finish. When he was about to cum, he pulled out and whipped the condom off, shooting his load all over my boy's crack. I took pics as his undetectable seed drooled down onto my boy's hole. He left and my boy and I had a chat about maybe going further with the next guy if the mood was right. 
 
The third guy we brought home was a buddy from work who had always flirted with my boy at office parties and company picnics. My boy always flirted back. What my boy didn't know was that Tom is POZ. When I asked him to fuck my boy with me, safely, he eagerly agreed. Tom is tall and slim with a tuft of blond fuzz peeking out of his shirt collar. On the agreed night, I got my boy to drive me to work and Tom drove me back to our place. When we walked in the door, there was my boy's shirt on the floor in the living room, and his jeans on the stairs. I gestured for Tom to lead the way and following him upstairs as he peeled off his own clothes. There was a t-shirt in the hall, two socks further down, and my boy's jockstrap on the handle of the bedroom door. I helped Tom pull his briefs down. Out popped a beautiful thick cock with a tuft of ginger fur and low-hanging hairy balls and opened the door for him.
 
My boy was on the bed on all fours with his ass towards us and a tube of lube and some wrapped condoms on the bed. Tom smacked my boy's ass and knelt down to eat his hole. I stripped my clothes off and spread my boy's cheeks open for Tom to go deeper. Before long I was opening up my boy with my fingers so Tom's tongue could go deeper. I stripped too, already drooling precum. My boy was moaning into the pillows and I positioned myself underneath him so I could suck his cock. I lapped at my boy's dick and balls, letting my tongue go back to his hole, darting it against Tom's lips. My boy swallowed my dick and moaned as he deep-throated me. Tom stood up and slapped his bare cock on my boy's ass. 
 
I grabbed his dick and squeezed out a pearl of precum. I took that pearl and smeared it on my boy's hole. I aimed Tom's cock at my boy's ass and he thrust forward so the head of his dick was pushing gently into my boy's hole. My boy pulled off my cock and asked, 'Aren't you going to wear a condom?' Tom stopped and pulled back a bit. 'Yeah. If I have to…' Tom thrust forward again easing more of his bare cock into my boy. 'Baaaaaby,' my boy groaned. I wasn't sure if he meant me or the POZ man rawfucking my boy. 'Please… condom…' I couldn't tell if he was asking permission to go bare or for Tom to put one on. Tom erred on the side of caution and pulled out. Tom unwrapped a condom and slid it over his glistening cock. He liberally lubed it up and aimed it back at my boy's ass. 
 
Tom slid that huge POZ cock into my boy, sheathed in rubber. When he was fully inside, I lapped at his hairy balls. Tom slid back and forth and after savoring his balls smacking my forehead, I scooted out from underneath. I grabbed my phone from my pants and started taking a few photos. I had the sound on so they could hear when I was shooting photos. Tom grinned at me and gave me a thumbs up. I leaned down next to my boy and showed him a pic of Tom's cock halfway inside him, wrapped in the condom. He responded by pushing back  so he was fucking himself on Tom's thick cock. 'Baby,' I whispered to him, 'Tom's POZ. Did you know that?' His eyes got big, but he only pushed back harder on that cock. 'His dick looks so good stretching you out…' My boy kissed me hard. I reached back to his ass and wrapped my hand around Tom's cock, half-buried in my boy. I took the base of the condom and rolled it up a bit. 
 
I pulled away from my boy's mouth and took a pic of his cock, now more exposed so the ring of the rubber was just outside of my boy's ass. I snapped a pic and showed it to my boy. He groaned and pushed back harder. Every time Tom pulled out a good ways, I rolled that condom up a bit more. Then he'd stab his dick back into my boy. After a few minutes, only his head was still wrapped. I took another pic and showed it to my boy. 'Baby, that dick would look even better raw… right?' My boy nodded and clenched his ass. Tom winked at me and pulled out.
 
'This is some good pussy, bud. Thanks for sharing it with me. I need a break or I'm gonna cum!' He pulled the condom off of his cock head and gestured for me to take a turn. I slid right  into my boy's lubey open hole. It felt so good fucking his once-tight openness. Tom slowly jerked his cock and squeezed out a dollop of precum. I scooped it off with my fingers and brought it to my lips. Then I stopped; instead of eating it, I smeared it on my dick and sunk in into my boy's ass. Tom grinned. He picked up his discarded condom. I knew what he was thinking and pulled back so my cock was just barely still inside my boy. He oozed his juice out of the condom and onto my dick. I slid back in my boy letting Tom's toxic precum seep into my boy with each thrust of my dick. 
 
Knowing that I was putting that POZ juice in my boy got me so hot. I hammered my boy's ass as Tom slowly jerked off. I could feel my boy's hard cock and balls bouncing around and I grabbed his dick as he fucked himself on my cock and started to cum all over the sheets. I shot my load, breeding my boy's ass as Tom egged me on. 
 
I pulled out leaving my boy's ass a sopping mess, his hairy hole matted with my seed. My boy collapsed onto the bed, pulling at his cheeks and showing us his cummy ass. I took a few photos and showed them to my boy. 'Wouldn't that ass look better with two loads?' My boy eagerly nodded. Tom swirled his tongue on my dick and kept jerking himself. He climbed behind my boy and smacked his ass with his meaty cock. He raised his eyebrows at me saying, 'You want me to cum on his ass?' I shook my head no. 'You want me to cum IN his ass?' I nodded saying, 'Yes. Please beed my boy.' My boy moaned approval. Tom slid his thick POZ cock in my boy's ass raw. 
 
I took pics of my boy taking his first raw POZ cock. Instead of quietly moaning like he had whenever taking my dick, my boy started talking dirty. 'You taking that ass? Fucking me raw?! Fucking me with that big POZ cock?!' Tom got into the act too talking back, 'Yeah, pussy boy. Taking my POZ cock like a filthy little slut? You like taking POZ cock, yeah!?' Tom pounded my boy into the mattress as they worked up a sweat. I was still totally hard and now jerking my own cock. Tom pulled back and took my dick in his hand. He jerked me hard and aimed my cock at his own pistoning cock. I usually can't cum twice, but sharing my boy with this POZ stud got me so worked up. I shot my second load onto his throbbing dick and Tom fucked it into my boy's ass. 'Gonna cum! Gonna breed your boy! Gonna POZ your boy!!!' I shouted, 'Fuck yeah! Give IT to him! POZ that little slut!!!' 
 
Tom quickened his fuckpace and slammed his dick as deep as it would go. His face twisted up and he came deep in my boy's ass. I grabbed my phone and took a pic of their sweaty bodies still connected. Tom pulled back slowly and I kept shooting pics. Every inch he pulled back I snapped another photo. My boy pulled his cheeks apart as soon as Tom's cock plopped out, working his hole open with his fingers and toying with the three fresh loads dribbling out. 
 
Tom laid down beside him and they kissed. Watching them kiss was somehow more intimate than watching them fuck. Tom held my boy's face and asked him,'you like taking that POZ seed, boy?' 'Fuck yeah!' 'Want some more of that POZ cum?' 'YES!' 'Same time next week?,' he asked me. I nodded. My boy frowned at me. 'Do I have to wait a whole week?' I couldn't say no to him… Tom smiled at me and grinned. 'Tomorrow night?' My boy and I both nodded. 
 
'How many POZ loads you want tomorrow night, slut?' Without a second of hesitation, my boy replied, 'As many as you can give me.' 'What if I brought a few friends over?' My boy didn't answer, he just kissed Tom hard and grabbed his gooey cock. They made out as my boy worked Tom's cock back to fully hard. Naturally, I took pics.  
 
My boy pushed Tom onto his back and squatted on his raw POZ cock. He rode Tom looking right into my eyes. 'You like watching your boy take dick? Watching him take POZ dick?' I honestly replied, 'FUCK YEAH!' Tom bred my boy again that night and we made plans for the following evening.
 
To be continued...


By Cumjunky215

I'm a visiting bottom, end of March, 2019,  like uncut but not required, taking loads from any size dick.  Show me around, share me with your roommate or mates, or strangers in a safe public place, or use me alone.  59, 5'9", gwm, masculine a little hairy, don't care about your looks just fuck me give me your spunk and use me again or split.  


By Cuntboyfury

Has anyone ever toutured and humiliate a boy (18+) by forcing him to walk around in public nude, hands tied, and with his foreskin retracted?  That's what I'm looking to do, but I need advice on what to use to hold the foreskin back?  Any ideas!  Maybe a  clothespin?  
Any help
greatly appreciated??


By Guest neg4charge

So I'd love to have a top let his uncut dick get good and ripe then have me smell and clean it for him. Like really make me take it all in before he fucks my throat with no mercy. It seems impossible to find this tho. So I'm wondering uncut tops out there is this hot to you or am I barking up the wrong tree?