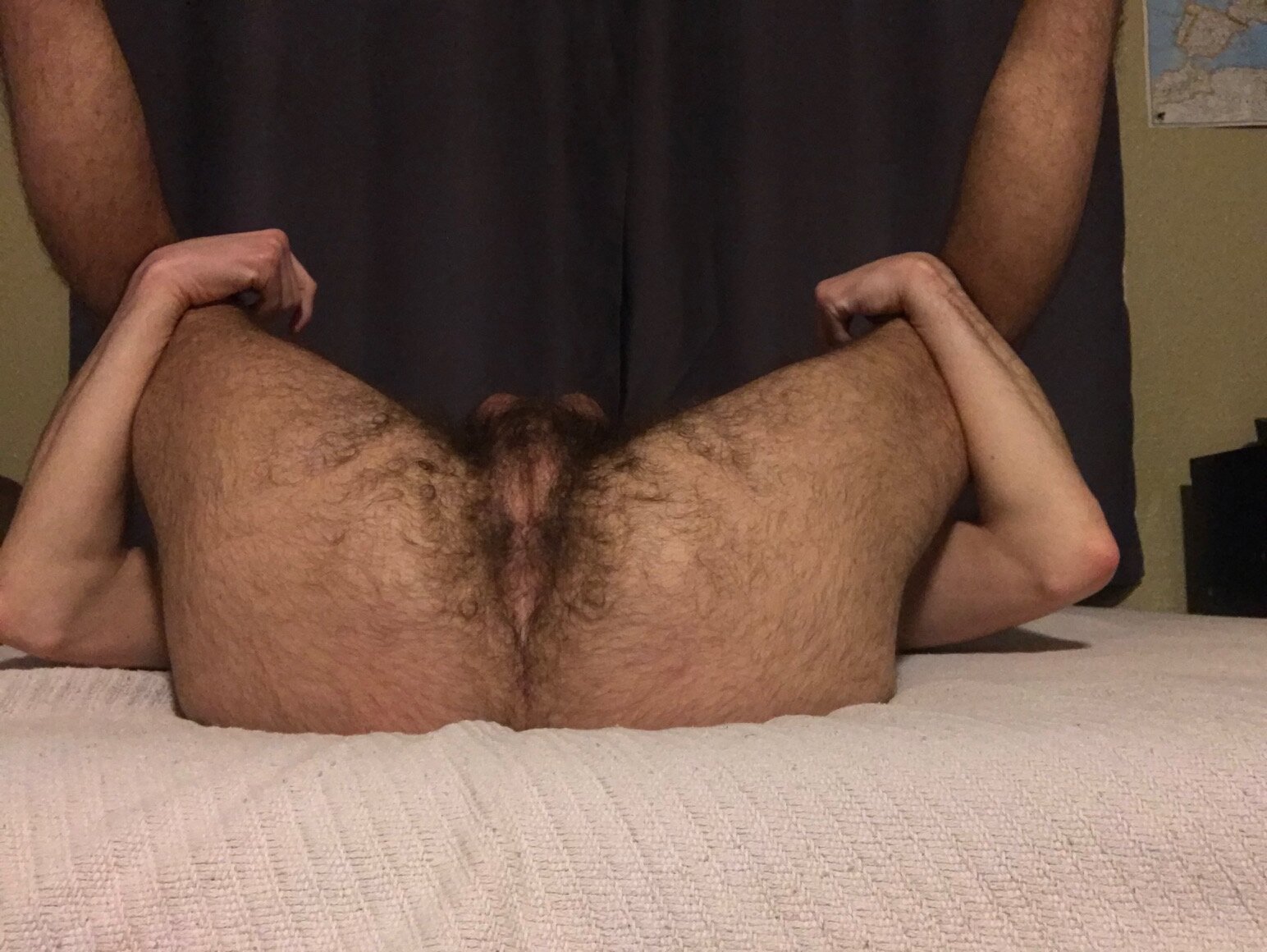 HairyCaliBttm
Junior Members
Content Count

19

Joined

Last visited
Community Reputation
35
Promising
39 Followers
About HairyCaliBttm
Rank

Curious


Birthday

09/12/1991
Profile Information
Gender
Location

NorCal (soon to be in SoCal)

Interests

I love to please men and take cum up my guts, in my mouth, down my throat - as long as its inside me. I'm a sub bottom who'll take it however my top wants, though my favorite is being bred deep. Carrying a man's DNA inside my guts and in my blood stream after a rough fuck turns me on. I'm also happy to have it fingered and fed to me. Tangential to my passion for seed is older men, dominant men, role play, being used by a group or several guys one after another, the smell and taste of musky pits/ass/crotch/cock/feet, and taking piss up my ass.

HIV Status
Role
Background

I'm a curly-haired tan-skinned bottom with a hairy body and ass.

Looking For

Tops or vers guys who'll let me pleasure them and load me up either down my throat or up my ass. Always raw. My cock oftentimes doesn't get hard so I don't want reciprocation (sorry to the vers men into flip-fucking).

Also happy to chat with fellow bottoms or vers guys with mutual interests.
I'm not currently hooking up due to the pandemic, but once it's over, I will be back on the fuck train.
I'm all about maximizing the amount of time the anon loads stay inside me, and the amount the DNA seeps into my body. After taking loads, I like to put in my butt plug using the cum as lube. It keeps the seed inside me and the extra stretch opens up the nicks and tears from the rough fuck to let the sperm seep in. Then I'll find some raunchy porn and jack off.

Got bred by Vander Pulaski a few years back. Crazy hot guy with a great cock. I only found out he does porn this year. [think before following links] https://twitter.com/VanderPulaski

I'd make it work for Drew Sebastian. Same goes for Dan Fisk and Peto Coast, though I don't think either of them are around much these days.

Hi all, I've been on for a couple months but just got active. So many like-minded sexy fuckers on this site...I couldn't resist. I'm in my late 20's, living in NorCal, but moving back down to SoCal later this year to go to school to become a healthcare provider. I'm very hairy, olive-skinned, 6', 160 lbs, and a total bottom. I like to get fucked any which way - It's always at the whim of my top...though, ALWAYS bareback and preferably with the load inside me. Love to slurp down cum, too. Also a piss pig - love it down either hole. I am very open to kinks, including role play (any dads wan

I was in my early 20's. An occasional fuck bud invited me to have a threesome with a guy in West LA. My friend is a sexy light-skinned Latino guy with stunning green eyes and dark wavy hair. Skinny with a 7" or so cut dick. The third was a handsome hairy ginger guy with curly hair. He had a great body - not quite chubby but not skinny either - and an even bigger dick than my friend at about 8". I guess my friend had only met this guy in a one-one situation. My friend's married and at the time he wasn't on PrEP so he played safe (boo). The third wasn't having it, though. He pressured my fr

This wasn't my first sexual experience (far from it), but I did wind up having an ongoing sexual relationship with a cousin who lives overseas. We met for the first time when I was 13 or so, which was when my crush began. We met again when I was 25. By this time, he had a family with two young kids. He's late-30's, salt-and-pepper with a proper haircut, smooth shaved face, dark alluring eyes, rugged jawline, and a skinny, hairy body with a muscular ass and chest. Lucky for me, he and I shared a bedroom and the only bed it contained because there were so many people staying at the apartment.

It's an honor to have a man with such a distinguished and affirming ideology follow my page, Sir. Phallic supremacy is a truth I work to uphold as a subordinate pseudo-male. My flesh remains limp when I'm penetrated, because it knows better than to seek pleasure when pleasure is not mine to be had. I hope to be punished and degraded by knowledgeable men like yourself to advance in my pursuit of phallic supremacy. Cheers.

1

Gono and chlamydia, both at the same time, in both my throat and my ass. I always wondered whether I got it in both holes by the same cock, or if my proclivity to go from ass to mouth spread it from one hole to the other.

Thanks for the info - I'm relatively new here, but I feel like I have found my people, so to speak. I am looking forward to being able to message.

Very hot post. I have had fantasies of my uncles fucking me since I was a little kid. It's never actually happened (unfortunately). Recently, I visited my parent's homeland and met my mom's cousin for the first time (I call him my uncle). He was CRAZY hot. I mean, salt and pepper perfection, vividly beautiful eyes and smile, with a cheerful, sweet disposition that made me wish I could carry his DNA with related genetics inside me. He also has a very hot son, and while my threesome fantasy with both of them is hot, I am primarily interested in the uncle. At some point, he made a homophobi

So many hot posts, fellas. I didn't get through em all before I shot my load. I thought I'd take a moment to post mine... I can name quite a few things here, but my favorite is when I have taken a load from a guy off the apps, and went on to the next guy and let him breed me too without telling him I'm loaded. Second or third guy has never stopped me, even when they've become suspicious that I might be loaded. They never even fully confronted me in those cases. I love the idea of having each of these think I'm devoted to them, when really I'm being a greedy cum dump seeking loads. Each to