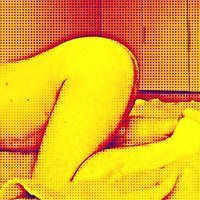 This topic is now closed to further replies.
---
Similar Content

By MDK

Is it really that contradicting to be gay/bi and be a conservative or right/far right? I've had arguments/debates with people for hours and when I said I'm bi they simply couldn't believe or couldn't understand how it is possible.
It would be interesting to see how others here view this topic, seeing how I've met others who are like me on the matter.


By Guest faggot hole

i decided to accept my buddy Bob's invitation and go over to his place and watch the Republican debate with a bunch of his friends.  We are all not so much true blue Democrats or liberals or progressives as much as we are anti-Republican.  i had no great expectation that the debate would be enlightening, but figured there would be a few good laughs, and a night with some nice guys, having a couple of beers and maybe smoking some weed seemed like a good idea.  Bob introduced me to his friends and noted that iw as one of the best fuck he had ever had.
 
Well, it was apparent from the start that the "debate" would not be enlightening, but what was startling was how frequently all of these Republican assholes were misciting facts or misrepresenting the truth and no one was calling them on it.  Like the moment when Jeb Bush said that his brother, George W. "kept us safe," and no one even mentioned that 9/11 happened on his brother's watch.   
 
Well, the guys were getting pretty worked up about this, until someone suggested that whenever one of these lies was uttered and went unchallenged, instead of screaming at the TV, the dude who spotted the misrepresentation got to fuck my ass. 
 
Well, all i have to say is "thank you" Republican assholes, and "thank you" CNN for extending the debate to three whole hours.  And there certainly were enough misrepresentations of the fact to keep me and a whole bunch of fags busy (although I am certainly glad that i was the only one).  The guys were lined up all night long and the fucking continued until well after the debate was over.
 
And thank you Donald Trump for the incredible number of lies and misrepresented facts that emerged from your addled brain.
 
Who says politics is dull and uninteresting?


By kenaibull

If I were to run for President and won here is what I would do:
 
1. 2000% tax on all condoms
 
2. Eliminate any tax benefits of condom manufactures of donating condoms to the public, non-profit, etc.
 
3. With the revenue earned from condom tax revenue I would fund the "Holy Gloryhole" program.
 
4. The "Holy Gloryhole" program would renovate old and abandoned churches and turn them into "Men's sexual re-education facilities." Among these, Gloryholes would be constructed inside said premises. Also, to rebuild our crumbling infrastructure  I would make it mandatory that all contracts for restroom construction would include "ventilation orifices" built into all public restroom partition walls. So-in short, fuck the freeways, we need great state-of-the art rest stop facilities.
 
5. Safe sex education would be eliminated from all public schools.
 
6. Bathhouses, gay bars, and the like would receive 501 3 c status (non-profit). Consider this as part (but not all) reparations for Homosexual discrimination.
 
7. All members of congress who voted for DOMA (Defense of Marriage Act) would be incarcerated for crimes against the people of the USA.. Their assets would be seized. 
 
8. All federal prisons would be controlled by gay only staff. Sex would be considered a human right. Sex would be allowed in prisons. Lube would be provided and funded by the condom tax. Condoms would be considered contraband.
 
9. The FCC would be disbanded. Censorship would be outlawed. Gay education TV channels would receive federal funding. PBS would be gone. Sorry Big Bird.
 
10. People with STDs would receive supplementary income. Amount to be allotted would be determined by severity of STD. HIV Positive/AIDS individuals would receive the most.
 
11. Capital of US would be moved to San Francisco, CA. Pride week in said city would be a week-long federal holiday. 
 
Stay tuned for more....