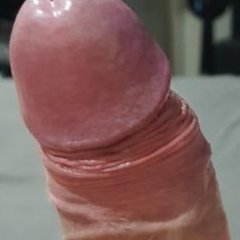 ---
Similar Content

By Barebackhusbands

I had my first really hot group bareback scene in a bath house in Rhode Island. We were in the steam room. He had me bent over the tile bench fucking me bare in front of everyone there. Soon a couple hot muscle beefy guys came over.... one was making out with my ex.... got him so worked up. He stepped away... giving his other buddy time to step in between him and I .... the guy he was making out with stopped and ask my ex if his buddy could feel my hole on his bare shaft. The guy asked my ex could he ride me bare. My ex nodded  so the stranger started riding me bareback since he obviously felt better t without a rubber so I wasn't stopping  him! The one guy went with my ex to his room to play. He had a couple of his buddies  in his room which he booted  out of the room so they could play. He told them how he left his bf and this guys'mBF in the steam room taking the other guys bare cock!! All told after the three of them were done, one went back to the room... he starts fooling around with my ex and his buddy .... when another comes back... he leaves three in his room and comes back with another guy... meanwhile his raw buddy was loading my hole. The last two took turns for a bit until they nutted in me .  He goes back to tell tmy ex how hot the scene was... he should not have gotten distracted... they all put about 8 loads in me... 5 of them, my ex, and a couple extras as two goes were so horned from the scene they shot in my ass twice! I was online 6-7 weeks later and one of them recognized me. Realized from my photo ass and face, I was the guy they all bred in the baths. He said how hot it was... asked how long I had been poz. I told him I was not poz. This was early 90's, He said people don't fuck bare in baths unless they are poz. I went to the clinic to get tested.... my results came back a week later I was still negative.  
I thought I dodged a bullet. I said I would not ever do something this risky again. It was such a hot scene in my memory, it couldn't help wanting bareback more. Shortly, after I started letting more random guys fuck me bare. It turned me on because 6-7 loads I took had been poz. I must be immune as It did not get me. I went back to bath houses, video booths, and all the similar places I played before except this  time I was playing only bareback. Our buddy, Tom hung out with us and would go to the tubs with me... never fucked me bare. He became good friends with my ex and I. We would play but he'd use a rubber. Until one day, we went to sunbathe at a nude beach. My ex was working so we went the two of us. He was so horny and excited to go to the nude beach. He asked me to give him road head off and on as we drove to the beach. After having blown him for a bit before we got there, my buddy was horny and boned. We spent an hour on the beach with him in various states of being boned. He said he was going for a walk on the beach and then in the dunes. I was not new to the rodeo so I knew guys cruised back there!!! Thinking to myself, how the fucker had  left me here so he could play!!! In about 5 minutes, I had packed up my stuff. I grabbed the backpack and towel so I could start walking naked too in the dunes. It took only moments to see my buddy Tom fucking this guy. He asked the guy if he wanted to ride my cock too. Stupid question... of course, the other guy want two of us to fuck him bare. Tom was already barebacking the guys tight hole. We had not brought lube so I asked what he was using. Tom hands me his bottle of  #2 sunning oil from HAWAIIAN Tropics. I still remember smelling coconut as I was feeling my freshly oiled cock sliding in the stranger balls deep and bare as I started to fuck his warm fuck hole!  Tom and I took turns fucking our new raw playmate. Tom was getting so turned on watching me top, he could not help fucking my ass bare too while I was fucking the other dude. I shot a look back over my shoulder which he immediately responded he would not cum in me. This was too hot not to fuck my bare hole too. Shortly, some guy comes along to tell the bottom his BF was coming looking for him as he had been gone so long. I was so turned on by fucking a  stranger with tanning oil. Additional, Tom was fucking me bareback for the first time. All I could was just nut in our raw stranger. We grabbed our backpacks and left the guy dripping my load before his BF showed up to see it happen. It was not late afternoon so the beach started to clear. Tom wanted to beat traffic so he suggested we head home. At this point, we were both aware, he still had not gotten off. Once we were on the highway, He again asked me road head. I enjoyed using the 30 minute drive to get home to tease his cock which had been straining to get off since the morning. My ex was still an hour or maybe more like an hour and half away. I told Tom I wanted to help get him off cause because for the third time, I teased his 8" cut thick cock until we had to stop before he could cum. I stripped naked and dropped to my hands and knees on the carpeted floor in my bedroom. We both still smelled of coconut and saltwater of the beach!! He leans in close to whisper in my ear if I had really enjoyed fucking and breeding in the dunes with him. He says tell me what you liked best? Immediately, I said the Hawaiian Tropics suntan oil being used for lube. It smell great combined with feeling a total stranger sitting on my cock bare. It was enough feeling a stranger's BF's naked hole on my cock, but to have him FNALLY sliding his raw poz cock in me too was just too much for me to handle. He grabbed the suntan oil, so we could fuck one more time with JUST suntan oil!!! It sent me over the edge with hi  whispering his it's not good for condoms.  In fact, he says the rubbers will just break inside my bare cunt as he pounds my hungry hole like it deserved. I leaned back to his face and lips  so I could tell him how I know he hates fucking me with rubbers on!!  In fact, since we met, he has been needing to fuck me bare with his raw poz cock. I leaned in even more to whisper how  much I knew both of us wanted to no longer pull out as his raw shaft unloaded in bare fuck hole balls deep!!! Tom fucked my ass bare for another hour swapping positions!! He was well aware my bare ass milked his condom free raw shaft. It tempted him so much slamming balls deep in my bare hole, he could not help but slow down inside me. However, We could feel his balls slapping against my bare cunt. This ONLY made us think how his low balls kept slapping against my freshly shave  hole. The combination of this feeling would ultimately force him to splatter my insides with his hot poz cum. He started to slow down. He whispered that if he kept going he would quickly blow a huge load in me. In the past, He ALWAYS loved unloading inside even in a rubber!! He knew exploding in a rubber allowed him to save his load for another time. He had made a habit of freezing them. By placing the cum in an ice cube tray , he could  use them another time for additional lube for fucking his ass. It had been so fucking hot that the entire day and the memory of the bareback bath house scenes, sent my hunger over the edge. I just started pushing back riding his bare cock. He realized what I was doing was adding more stimulus to his overworked cock/ He asked me if I was trying to get him off. I just moaned Uhuh. He said if I did not stop he would cum And He didn't have a rubber on. You know that, right? All I could do was moan again and keep riding him. At this point, To, says you want my poz cum in you, don't you. All I did was moan again!!! With this, I sent him to  the top. He said, "Are you sure you really want my poz cum inside you. I rode all the way down his shaft one more time. This time he grabbed my hips, slammed his cock all the way inside me, and blew a huge load of toxic seed deep in my hole. Tom says, "I always knew you wanted me to cum in you since I found out I was poz!" As he collapses inside me, his hard cock is throbbing in me until it subsides moments later.
Nearly, 2 months later, I was living in a new country as my work was relocating me for an opportunity within the organization. One of the requirements, the country wanted a battery health tests to understand my health needs now and it the future! Two days after the bloodwork testing was completed, they asked me to come back to the office. I showed up for them to tell me - 
 
The first test result I had was positive... they are required by law to test two more times to confirm the original assessment. 
The second test was negative... 
the third sample was positive.                                                                                      
 
They called me in because they could not give me the news over the phone.... I was now HIV positive!! I left the office thinking I knew this day was coming. What a relief to finally know. I also knew it was someone I knew and not a random stranger.I walked to the gay bar in the downtown market. I had two close friends who worked as bartenders there. I did not want to go home alone. Instead, I sat on the stool. One friend asks what I wants for a beer. The other friend who was also my roommate knew I was not working for 3 days, so he walks down the length of the bar. He comes back with 3 liquid cocaine shooters for us. I spent the night there. My roomie  and I walked towards home after the bar closed!! We did not quite make it as we walk by one of the bathhouses to get home. He says come on in my treat!! I was back to my usual routine in no time. 
 


By POZdetectable

Sorry for my English, it's not my mother tounge so i could/would makes mistakes...
this story is fiction... for now 😈😈 I plan to realise a part of it eventually... 3 people are willing to follow me. Time will tell...
 
After chattin' with a friend of mine about my sexual deviance, he told me that i turned him on for several reasons. We started to explore his need and i got a big surprise... I was not alone with my twisted mind. He's twisted like me.
 
Chapter 1
My friend, i'll call him Edouard (Eddy), wanted to get pozzed for a long time but he never found someone serious enough to Gift him, until we talked...
Wa talked about our fantasy for 2 days on WhatsApp... describing how we'd like to proceed for his pozzing... He took me on some nasty paths that makes me hard as steel. He wants to consider me as a Jewel Wasp and him as my prey... He REALLY wants me to Make him... to Pozz him. He makes me horny like a Hornet who needs to sting his prey... he makes me become a predator, THE kind of predator i adore...  EVIL.
 
He said that he wasn't sure he wants to cross the line and he wants me to guide him at MY direction. He feels hypnotized by me, by my POZ dick, by my PA, by my twisted talk. Before working for his pozzing, we made a deal. If he accepts me as his Pozzer, that's gonna be like a sacrifice. He's gonna fuck up his health for MY pleasure and MY pride. There are some conditions he needs to satisfy for me to Reward him!
A Wasp Tattoo... Emerald Green and Black (for the Jewel Wasp) it's MY Mark ! (the image at the end of this chapter) A negative blood test results. NO one to fuck him until he convert. Anonymous HIV test... until it comes back POZ and afterwards, regular blood tests to know how high the viral load will climb. when the convertion succeeds, he's gonna have to GIFT... and to get recharged. Stay off meds as long as he can (but i don't want my prey to pass away... ) Recharging me !
He agreed all of these conditions. These conditions are mine to POZ someone. I'm the Boss in MY colony! I want to create new wasps and make it grow!!!

He needs me to break his Pandora's Box... to make sure he's not gonna close it anymore. He's feeling hot as Hell... and he invites me to talk in person about this.

I travelled to his place and we talked, naked but we did not fuck. I wanted to control his mind like the Jewel Wasp does with its prey... so we talk about how we'd like to get sick, how i'd poz him, how i'd lay my wasp eggs inside his body... how free he'll be to be himself... and he'll be MINE! We jerked off... and we promised to get closer to the moment at our next date...
He warned me that he could slow me down... step on the brakes... but i answer that i could not brake and i would push him over the precipice... He did not disagree but I still need time to control his mind completly... The job is not finish... It could take awhile but my reproductive instinct will get the job done sooner or later.

When i left his place he said that he wants me to bring him to the Other side... into darkness... He wanted to be fucked by me... only me... and become an Evil to burn other people from the inside when he's pozzed.

I promised him to continue to work on his mind to manipulate him, bringing him where i want him... and to sting his body with my dick to make him MINE... to start to build MY colony!

He's gonna be a co-predator for the next hunt... but before, i have to finish my work with him... He will be my First Victim, my First Conquest !

I have 3 men now wating to be a part of my Colony... but Eddy will be the First and were gonna work together on the next ones.



By breathdeeper

I am not much of a writer but I will do my best to tell this tale.
I don't remember exactly how old I was 18, 19 but that doesn't really matter. As a late bloomer I always knew I was different. I dated a girl once but we never had sex. I stumbled across a porn tape in my dad's draw and used to watch it and always got hard at the guys never the girls. 
At this time AOL was the big thing with chat rooms. I eventually discovered the gay ones and made a few friends and met in person for socializing. 
There was another side to these chatrooms that I was naive too...
 One day this older guy in his late fifties started talking to me. He lived kinda close like 15 min. He said we shod meet for a drink one time and chat.
I agreed and he said he could pick me up if I like and I said ok. I have. Him my cross streets and met him at 9pm on my corner.
He had a big old Cadillac that reaked of cigarettes and cologne. He looked older than he said and was thin probably 120lbs with bushy black hair and about 5' 5" . I was  5'10 175.
We got back to his apartment and I sat on the couch and we talked for quite a while. He was nice and we had some things in common. 
He asked if I wanted something to drink. I agreed and he made us  a southern comfort and coke which I never had beforeand I liked it. A little too much.  Before I knew it I had finished my third. 
We were just sitting around smoking Marlboroughs and getting drunk. 
He asked me if I wanted to put on some tv or a movie. I said sure and he turned on his big screen the and fired up the vhs and it started playing gay porn which I had never seen before. I was enthralled. He smiled and asked if I smoked weed. 
I had a few times with some friends but not for a while. So he asked if I wanted to and I said sure. I was pretty buzzed at this time and once we started smoking and watching the porn I got super horny. 
He took off his shoes and socks and asked me to get comfortable so I did the same. 
More drinks and weed were offered and accepted.
I was flying. He put his hand on mine and moved it to his crotch which was hard and big. I was nervous.and shaking but the weed helped.
He took off my shirt and pants and did the same. He was very thin but tight and strong. Not usually my type but the weed and drinks made that change.
We started kissing slow and sensual and caressing each other's bodies. His wet  tongue licking down my throat to my chest and stomach drove me mad he tongues my navel and slowly slipped off my briefs. 
He then sat back down on the couch and asked me to do the same to him. He was very excited by the buldge in his underwear. Once I slipped them off I saw his big veiny oozing cock for the first time and it looked amazing. The sight and musk off him was driving me mad. He slapped it across my face and the precum went in my mouth and eye and he smiled.
He rubbed the slick ozing hard on my lips and pulled my head down and slowly enters my mouth.
I slowly.sucked as much as I could and he guided me as to what he liked. He then did something that I had not know about up until this very moment. He pulled out a little brown bottle and unscrewed it as I sucked him. 
He offer me some while I was still sucking so I stopped and said what is that? He looked supposed and then realized how little experience i had. He said just inhale it thru your nostril while I hole the other one closed. I obeyed and he quickly switched nostrils and told me to breathdeeper and I did. Wow what a sensation my whole body flushed with heat and I got super horny for his cock and sucked like I was possessed. He laughed and moaned at the same time.
He got me. From that moment on I would do anything for him.
I continued to suck for a bit longer feeding more on poppers.
He then had us switch positions and did the same to me. I was in heaven.
He was kneeling on the floor in front of my as I was laying back on the couch stroking and sucking my cock. He started poking my balls with his leaking cock and slowly manuvered my legs up onto his shoulders. He was just caressing me and rubbing his cock against my ass crack and feeding me poppers and booze.
I was flying.
He lowered his head down and for the first time ever had a tongue licking my hole. I gasped as he lapped at it and clenched my ass in response. He told me to relax and hit the poppers. Once I took a big hit his tongue went in deep and I squirmed and felt like I had cum but I didn't.
He spent quite a while in there and I loved it. He eventually stopped and then reached up and kissed me deep. 
I could taste my ass and weed smoke on his tongue and it was primal.
At that point he began rubbing his cock against my spit lubed crack.
Every few strokes I felt the head cross my hole and it was amazing. It was almost as if it was scratching an itch i had l. 
He held the poppers my nose and popped the leaking head in and I winced. He kept it there still. Said just relax.
I said you need a rubber he said fine and left it there for a few min for.me to relax but then relented.
He put the rubber on and we began again. Made me finish off my fresh drink another hit of popper and he entered me slowly. It hurt alot but the poppers made it easier. He did it slow to make me get used to it. He was soon balls deep up to his thick hairy bush and kept it there for a few min. Then he slowly began rocking back and fourth and it felt better. 
Me on my back 18 to with an old man's cock buried in me it was sureal.
He came inside the rubber in me and sucked me to completion. 
He asked if I wanted to stay the night but I lived at home parents still so he drove me home.
As I thanked him head still spinning he said I want to have me over the next night. 
I agreed....