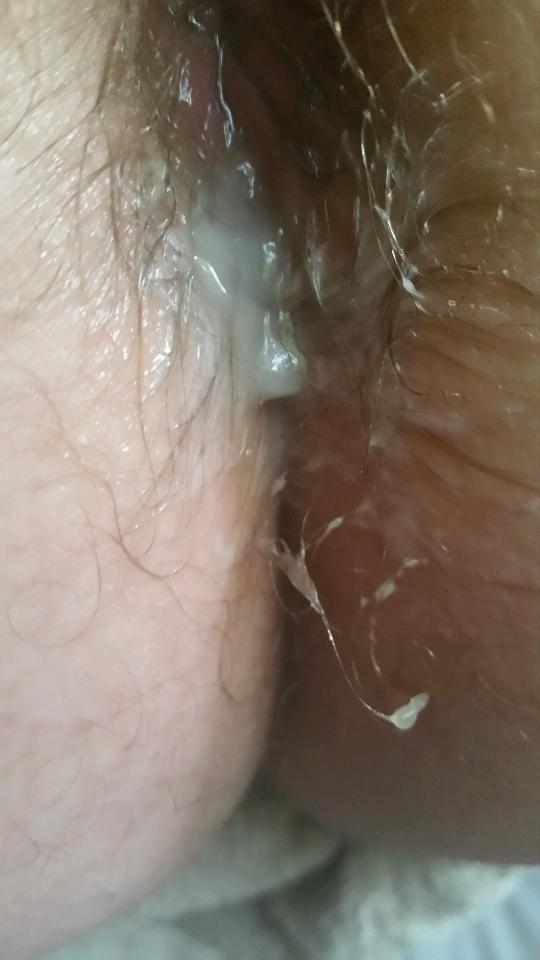 Content count

33

Joined

Last visited
Community Reputation
48
Promising
About UncutCumHole
Rank

Barebacker


Birthday

08/26/1956
Profile Information
Gender
Location

Travel Extensively to Asia / Palm Springs/ Las Vegas

Interests

Husband and I love BB fun. I am a pig hole bottom and my husband is a truly versatile top. Love travel, adult bookstores, gloryholes, slings, dark rooms, saunas.

HIV Status
Role
Background

Hole is ALWAYS squeaky clean for playtime. Hairy hole. opens easily and gets sloppy wet.

Looking For

Looking for primarily tops that NEED a wet sloppy hole to breed and use the hole as your personal cum dump. Love quick anonymous breeding, gloryholes, bookstore encounters, hotel encounters, cruisy mens rooms.
2 undetectable men, 61 and 65, coming to London SOHO area December 27 to 29. Short trip but looking for the latest info on gloryholes, adult movie theaters where we both can get our holes bred anonymously. Both holes are squeaky clean, open up and will gape open.

I am interested in the answer to this question as well.

2 older men coming to Paris for Christmas and New Years Eve . Suggestions as to where we can find tops looking to breed hole regardless of age? 62 and 65. Love cine with Arab, black, French men loaded with cum to fill our holes. Any particular sauna for bare fucking for older guys? Thank you for your suggestions

2 men new to Las Vegas. 62 and 65, pos but undetectable. Looking for gloryholes, Mexican men needing to simply FUCK and go with no questions asked, . Impregnate

Las Vegas, Summerlin here. 2 men. 1 versatile the other bottom fun hole. Love gloryholes, anonymous breeding.

I have had a fetish for truckers, truckstops, rest areas and ABS for as long as I can remember. I have spent MANY MANY hours in trucks bunks and cruising trucker toilets. Love to have you tell us your experiences, where the best truckstops are located but in particular where the ABS is located where truckers are very evident. Love being a pussy when those truckers are travelling and just need a warm hole to breed and go.

Any more information would be appreciated

Thank you for the information. Very little French spoken here but we are very respectful to whatever environment we travel to. Last time we were in Paris, in 2016, we found this shop that had 2 floors (main floor and basement) that you paid an entry fee then entered. Downstairs was the gay films. Crawling with French, Syrian and Arab men looking to be paid to play. Very aggressive men. Loved it but can't remember the name of the place. Anyone know about this place???

My husband of 23 years and I are returning to Paris and would like to get your firsthand account of the best saunas, clubs, gloryholes etc to get a hot load buried in my hole. Our last trip there we kind of just winged it but found a movie theater full of Syrian hustlers. Dropped 50euros each for a number of booth fucks... Thanks men

On the skytrain in Bangkok during rush hour when the train is packed shoulder to shoulder. Was in the last car, kind of stuck in this "well" at the very back. The train car rocking had me bumping my ass against this Thai man's crotch. He rubbed my ass and I could feel him get hard. I slipped my shorts down, he spit on his fingers and lubed my hole. Every movement of the train got him deeper. He shot his load in me within 3 stops. Pulled out and exited the train. Never spoke.

Returning to the same shop this week for another deep massage. The mammasan sent me a message that she now has a new total top working. He is married, 8 inches and uninhibited about rimming and breeding.

.....about 25 minutes ago by a Thai older man understall in a toilet. I sat on it as half of his body was slid under the stall wall. Rode it fast and furious and he shot straight up into my sloppy pussy. Still dripping Thai baby juice.

1

Anyone else do this? When in mens rooms, but certainly not all mens rooms, I like to lower my shorts or jeans down and expose my ass while pissing. Some times I get really disgusting looks from guys, sometimes I get guys that will pat my ass as they pass by me. A number of times I have had guys walk up behind me and tell me my ass looks good enough to eat/fuck. I recall quite a number of times in a local mens room where a guy would actually run his finger up my crack and then walk into the stall for me to follow. Got bred a number of times bent over a stall toilet. Men's rooms makes me horny as FUCK staring down the urinal row. Damn, my uncut cock is leaking like a leaky faucet.

11

Anyone else totally get off when the TOP talks gutter talk, maybe whispering nasty stuff in my ear, talking about breeding, knocking me up, getting me pregnant, using my pussy, calling me a faggot. It makes me scorching hot.

Prefer doggie or me face down, ass up for maximum penetration. No need for eye contact. I simply am a hole to cum inside.